Partners & Associates
Client service is essential to our team. In order to deliver the services that our clients have come to expect and deserve, we have a team of professionals that work together to accomplish our service mission. It is our top priority to deliver an experience that our clients, our staff, and our professionals enjoy. Should the need arise, please do not hesitate to contact our team for assistance.
Our mission is working to promote people, progress, and productivity.©
We partner with financial advisors and a Network of Specialists to bring the expertise you and your business need for comprehensive planning. By doing so, we ensure that your employees have access to personnel to help deliver the services that they expect and deserve. This helps increase the probability for on track retirement outcomes for your company.
Our Partners
Gregory Yamasaki
Associate Financial Representative
(702) 217-6516
Gregory Yamasaki has been assisting clients at Northwestern Mutual, since 2005. He is located at our Las Vegas, NV office. He partnered with Leonard in January 2018. As a part of our team, Gregory will apply time-tested strategies, providing education and expert advice to help you make decisions based on your priorities. And as your circumstances and priorities change over time, he will work with you to revise your plan so you can meet each of life's challenges head-on and celebrate your accomplishments along the way.
Erik Freeman
Financial Advisor
(760) 353-5151
Erik has been serving his clients and our mutual clients since 1996. He is located at our El Centro, CA office. We partner with Erik on Retirement Plans in the agricultural and construction industries. He is part of our national team for implementing Multiple Employer Aggregate Plans (MEAPs) and Multiple Employer Plans (MEPs). Erik also provides specialization in employer health insurance plans to our clients.
Peter A Racen, CLU®, ChFC®, CASL®, CFP®, AEP®
Wealth Management Advisor
(314) 744-5270
We partner with Peter on sophisticated business planning cases that require a team of advisors to develop proper business, estate, and executive benefit programs. He is part of our national team for implementing Multiple Employer Aggregate Plans (MEAPs) and Multiple Employer Plans (MEPs). Please follow the link for more information about Peter.
Gary R Davis, CFP®, CLU®, ChFC®, LUTCF
Financial Advisor
(702) 734-4444
We partner with Gary on our Las Vegas business. To learn more about Gary, please follow the link to his website.
Our Associates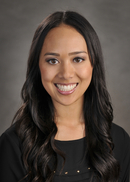 Amie J Agamata, CFP®
Associate Wealth Management Advisor
Office 619-230-8055

Amie has been a part of Leonard's team since 2012.  She graduated from San Diego State University with a Bachelors Degree in Finance in 2015.  Amie is the youngest person in our San Diego office to have passed the Series 7 securities exam.  In addition to the Series 7, she holds Series 66 securities and Life insurance licenses.  Amie is responsible for managing Leonard's investment and risk management business.  She works with Leonard throughout the financial planning process to ensure their team is meeting the client's needs.  In addition to preparing financial plans and presentations, Amie assists clients with their questions and servicing requests including.  Amie also works with Leonard's business owner clients to help establish and service Retirement Plans, including 401K, 403B, and 457 Plans. 
When Amie is away from the office, she enjoys relaxing at the beach, spending time with friends and family, and traveling to foreign countries.
Kathleen Marion Paul
Associate Financial Representative
Office 619-234-3111

Kathleen joined Leonard's team in 2015.  She is actively involved in her church where she has taught for the past ten years.  Kathleen has successfully raised her two intelligent sons who are off at college and has one daughter in middle school.  Kathleen holds Series 6 and 63 securities licenses as well as her Life insurance license in California.  Kathleen ensures that everything is carried out the way it is supposed to be.  She is responsible for verifying and confirming that all transactions in our office go through correctly and smoothly.
Kathleen enjoys spending her free time with her family and volunteering in a number of church related activities.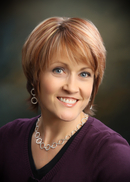 Randie L Herman
Associate Financial Representative
Office 760-353-5151

Before Randie joined Leonard's team in 2011, she spent over half a decade in Romania supporting and delivering spiritual guidance alongside her husband, Shane, who is the head pastor at his church.  She is fluent in Romanian and continues to support in the spiritual guidance for women in the Imperial Valley community.
She holds her life insurance licenses in both California and Nevada.  Randie is responsible for keeping Leonard's life in order by managing his calendar and making sure that he is where he needs to be.  She also partners with Amie Agamata to deliver world class risk management services and solutions to our clients.
Randie spends her time outside of work with Shane and their sweet son, Brennan, watching movies, playing games, and planning annual family vacations.